Fuzz Evil/Chiefs Limited Edition Split 7"
by Fuzz Evil/Chiefs
$8.00 / On Sale
Enter code FUZZ20 at checkout to receive an additional 20% off your order of this item until 7/31/15.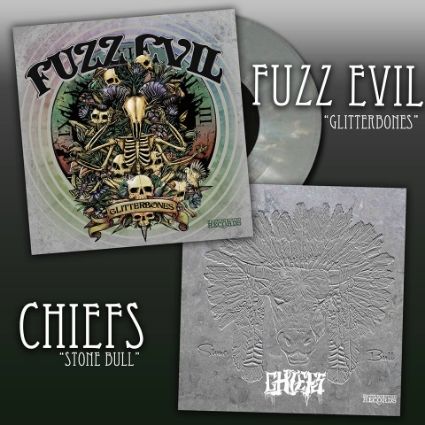 Limited to 300 copies on gray vinyl with heavy white splatters, black dust sleeves, full color jacket, 45 RPM.
Features the track "Glitterbones" from Fuzz Evil on Side A, and the track "Stone Bull" from Chiefs on Side B.
Price includes standard U.S. shipping, additional shipping charges will apply for overseas orders.